Collagen peptides for health and beauty
Besides gelatin, GROW member manufacturers also manufacture collagen peptides, which finds application in the health, food and nutricosmetic sectors.
Through their technological and commercial uses, collagen peptides – also named collagen hydrolysates – are versatile in their applications and play an important role in modern health programs. Their purity and neutral taste make collagen peptides valuable ingredients for functional foodstuffs, nutraceutical applications or nutricosmetics.
Just like gelatin, collagen peptides are pure collagenous proteins; however, they are not able to gel.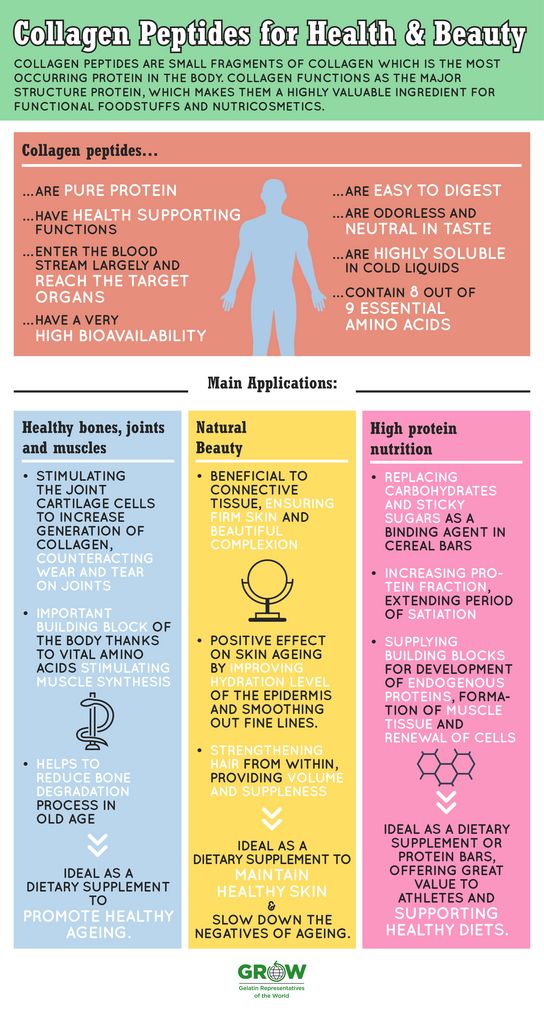 #Didyouknow that collagen peptides can support healthy aging, keep skin young and boost athletic performance?
Do you know the full extent of collagen peptides benefits? Watch the video series #DidYouKnow on GROW's blog to discover some of the numerous and surprising fields of application and benefits of collagen peptides.
Can collagen be plant-based?